Once you decide to pursue a career as a life coach, you are faced with many decisions that will affect the training you receive and the way you set up your coaching practice. The self-paced learning model that online courses provide, paired with the flexibility to learn from your home, are huge benefits to people that want to learn in a way that fits within their existing life and schedule.
With the plethora of virtual meeting tools, online software, and remote classroom setups that are available in today's technologically connected world, it is easier than ever before to gain the certification hours you need to build a successful coaching business.
If you are looking for the best online life coaching courses that will set your career off on the right foot, the ones listed below are an excellent place to start.
Coach Training Alliance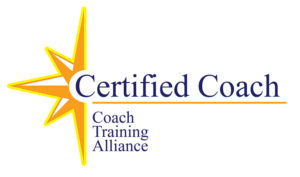 The Coach Training Alliance has worked with over 10,000 students to help them realize their dreams of starting a professional coaching practice. Group mentoring is a foundational part of each training program, which gives students the ability to talk directly to peers and mentor teachers throughout the program duration. Class size is limited to 12 people, which helps promote student engagement and ensures that all student struggles and successes can be learned from, worked through, or celebrated.
Credentials and Cost
Accredited by the International Coach Federation (ICF)
Cost: $3,497
Payment Plans are Available
Learning Format
All of the material provided in the life coach program is completely self-paced, meaning that students are able to work through the course material at their own speed. Many people choose to learn at the same time that they are working a different job or slowly moving toward a career shift, while others choose to begin building up their coaching practice and working with clients at the same time that they are learning.
On average, it takes 6 months or less to work through the 22 weeks' worth of coursework. All students are required to attend a brief orientation, and then they are able to access the student portal and begin working through the material.
The course content is delivered via a broad mix of live sessions and interactive software lessons. There are also many online and offline assignments that are required to be completed in order to graduate from the program. On average, the live sessions take up 60-90 minutes each week, and the program coursework takes up 1-2 hours per week. This, of course, depends on how quickly you move through the assignments and training documents.
Included in the program is the Coach Training Accelerator, which features 346 pages of coaching resources. In order to successfully graduate, you must complete all coursework and attend at least 10 out of the 12 required group mentoring sessions.
Available Programs
The Certified Coach Program includes 60 hours of ICF-accredited Approved Coach Specific Training Hours (ACSTH) and is offered as a comprehensive training course. It is comprised of three primary learning and training segments: coaching skills, business skills, and marketing skills. The program's goal is that coaches are able to provide top-tier coaching services that are grounded in industry best practices, and also create a business that is profitable and long-lasting.
Students also receive training in personal development and professional business coaching. This means graduates of the program can work with people in all areas of life, even those that want help with their professional growth and business mindset.
Coach Training
The coach training takes you through everything you need to successfully work with clients, including how to create a meaningful coaching session, how to help clients develop a mindset that parallels their desired outcome, how to teach the people you work with to reinforce the behaviors they want to see in their lives, and so much more. Students are also taught the differences between coaching, therapy, and consulting, so that they are equipped to best meet the unique needs of their clients.
Marketing Training
The marketing training teaches students how to set up messaging that will attract their ideal clients and build a practice that is rich with referrals and a steady, consistent client base. Students will also begin to understand the importance of generating leads and finding ways to get their services out into the world, whether through a website, social media, or traditional ads.
Business Training
The business training walks students through all major aspects of registering and building a business. This includes domain name selection, copyright details, tips for how to structure your business, and more. Time tracking, rate setting, record keeping, and other valuable business insights and practices are included in this part of the training, as well. This helps ensure that you not only do a great job serving your clients, but that you can do it in a way that is legally compliant and sustainable for long-term business growth.
iNLP Center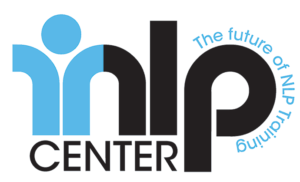 The iNLP Center is an ICF accredited training center that specializes in Neuro-Linguistic Programming, which explores the vast connection between words, thoughts, and actions, as well as a person's ability to re-program themselves to live in a more positive, productive way simply by adjusting the thoughts and words they choose. Students that attend iNLP Center's programs are taught skills and techniques that they can use to help their clients move into higher-level living, including overcoming phobias and transitioning through "stuck states."
Credentials and Cost
Accredited by the International NLP Association
Accredited by the CAMFT (California Association for Marriage and Family Therapists)
Accredited by the International Coach Federation (ICF)
Accredited by the International Association of Professional Life Coaches (IAPLC)
Cost: $2,400 – $3,200
Payment Plans are Available
7-Day Money Back Guarantee
Learning Format
Learning at the iNLP Center takes place in several ways, including through the use of online workbooks, software, and supporting training documents. Weekly coaching workshops are offered, partnering students with teachers to go through the material and practice newly-acquired coaching skills and techniques. iNLP Center's Coaching Buddies groups and Practice Partner Program give students the chance to work directly with other students, which helps lend a true classroom feel to the virtual learning format.
Live training events happen regularly as well, and they are typically conducted via Zoom. These live sessions are available throughout the week at different time slots, which makes it incredibly easy to attend one that fits your specific schedule. All of iNLP Center's programs are available on a 24/7 basis, so you can easily customize the pace you move through the material to what works for your unique life situation and schedule.
Depending on what coaching program you join, you will be required to work through between 40-80 hours' worth of material, as well as the additional time required by the live meetings, peer practice sessions, and other learning tools that are a part of the program. Most students complete their program of study in as little as 6 months, although you can certainly take longer to complete the material, if necessary.
Available Programs
The iNLP Center offers students access to many unique programs, including their life coach courses. While the coaching programs are quite extensive, the other areas of study are more supplemental in nature and do not take quite as long to complete. This includes hypnosis practitioner training, inner dynamics training, personal development, mindfulness practitioner training, marketing, and various Neuro-Linguistic Programming courses as well.
Some of their most popular programs are:
NLP-Integrated Life Coach Training
Depending on the NLP-integrated life coach training level you choose to enroll in, you will need to complete either 30 or 60 ICF-approved coaching hours. These hours fall into the 160 or 200 hours of required study included in each program. Students can work through the self-paced online coursework at their own speed, all while also completing the offline assignments and attending the mandatory live sessions each week. There are more than 25 small group training sessions available each and every week, making it easy to find a session that fits your schedule. Students can also access teachers and mentors directly via the virtual classrooms at any time.
Neuro-Linguistic Programming Training
The neuro-linguistic programming training is offered to students via 12 learning modules filled with more than 70 audio recordings, 17 videos, and more than 100 pre-recorded webinars. Assignments are also a part of the program, and students must participate in virtual classroom sessions and small group web conferences. There are more than 10 live workshops available each week, although participation in those live sessions is not required in order to successfully complete the program. Business management and marketing training is also included in both of these program levels.
Hypnosis Training
The hypnosis training is available in either a 67-unit basic program or an advanced 59-unit program. Students have access to unlimited live training sessions, which are available once you have completed the program as well. Students will walk through regular assignments, audio training, video training, and more as a part of these programs.
There are two different live sessions: one type is an open-discussion format, and one type is topic-specific. Students must attend all of the topic-specific sessions at least once to complete the program, while attendance in the open discussion events is entirely optional.
Mindfulness Training
The mindfulness training program focuses on the history of mindfulness, the benefits of practicing mindfulness, an exploration of how breathing connects the body and mind, information on thoughts and feelings, and meditation and mindfulness as a practice. It features 13 unique training sections, which includes audio, video, practice exercises, journaling assignments as part of the program's 44-page workbook, and more. There are also live training sessions available, and students must attend at least 10 such sessions in order to successfully complete the program. As with all of the iNLP Center's programs, neuro-linguistic programming training is also provided.
CoachU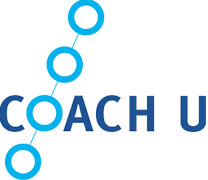 The CoachU life coach training program offers several different education paths to help ensure student success. They offer personalized course scheduling, self-paced learning materials, and many valuable online resources and offline assignments that are all designed to help students start successful coaching practices. Students have access to a robust international coaching community comprised of more than 50,000 personal and professional coaches that are able to answer questions throughout the course of the program and beyond.
Credentials and Cost
Accredited by the International Coach Federation (ICF)
Cost: $3,195 – $9,290
Payment Plans are Available
Learning Format
Students are required to take part in a detailed 1-hour orientation training session, which is available two times per month. Once the orientation is done, students have full access to their student dashboard where they will enroll in courses. Courses are listed months in advance, making it easy to set your schedule in a way that works for your life and commitments. Courses are also provided at differing times throughout the week, so that you can easily select the options that work for you.
How quickly you work through the material depends on how many courses you enroll in each month as well as the number of independent coaching hours you can rack up, as well. Students are given up to 15 months to complete basic programs and up to 36 months to complete advanced programs. Most people are able to complete all standard program coursework within 6-9 months and to complete advanced program coursework within 12 months.
The flexibility offered through a virtual learning program is an incredible benefit to those who want to learn while they build their coaching business or while they are working another career. All of the CoachU programs are supported with live web classes, online learning materials, pre-recorded courses, and virtual communities filled with both peers and teachers.
In addition to the long-format programs, CoachU also has "taster programs" available. These short courses allow students to get their feet wet in a certain discipline or area of study before deciding to dive in to the full program.
Available Programs
Core Essentials Training
All students begin with the Core Essentials program, which offers more than 70 hours of training focused on core coaching competencies. Thousands of coaches have graduated from this program over the years, learning skills in the areas of communication, business development, assessments, and more.
More than 1,000 pages of supporting text are required reading for the program, covering topics ranging from ethics and standards, coaching myths and misconceptions, strategies, and even credentialing tips and tricks. Students will also learn how to set up their business, and are provided with many usable templates, forms, and other tools that they can begin to use in their coaching practice immediately.
Advanced Life Coach Training
This course requires completion of more than 60 hours of training, including electives like marketing. Students will learn how to conduct virtual sessions (via phone, Skype, Zoom, etc.) as well as in-person sessions. Students that complete this advanced training will become well-versed in the subtleties of coaching, including use of the ICF's 11 Core Coaching Competencies.
Advanced Corporate Coach Training
As with the Advanced Life Coach Training, the Advanced Corporate Coach Training offers ICF-accredited hours and trains students in the subtleties of coaching. More than 140 hours of training are available – 52 of which are required in order to graduate. This includes both client-facing skills as well as advanced business development skills. The nuances of working with business owners and corporations require material that is incredibly robust and tailored specifically to the unique issues facing business-based clients. Marketing strategies play a large role in this program as well.
Supporting Training
Students that enroll in one of the primary courses offered at CoachU are also encouraged to take elective courses. These supplemental trainings encompass many topics, including career coaching, teen coaching, wellness coaching, spiritual coaching, financial coaching, health coaching, and so much more. The length of these programs varies, and students are encouraged to enroll in as many of them as possible to provide a well-rounded education and skill set.
Taster Programs
For those who are interested in learning more about coaching and want to try out the CoachU learning format before they commit to one of the extended programs, the "taster programs" are a perfect solution.
Available programs include:
The Coach Approach: a 1-hour webinar allowing you to ask CoachU faculty members questions you have about coaching
Becoming A Coach Webinar Series: a 5-part series discussing how to become a successful coach and become credentialed
Personal Coaching Styles Course: an 8-week course that explores the 4 primary coaching styles and helps you learn about your personal communication style
Coaching Education and Credentialing: a training with Pamela Richarde that helps you understand the entire coach education and ICF credentialing process
Building Your Personal Foundation Course: an 8-week course that helps you accelerate your own personal development to improve your overall quality of life and implement valuable self-care processes
Professional Foundations for Masterful Coaches Course: an 8-week course that helps you discover how to maximize your coaching potential by focusing on your professional brand presence and business building
Becoming a Corporate CoachU Licensed Facilitator: a 1-hour webinar that shows how to facilitate one of the CoachU 2-day clinics
Conclusion
While there are countless online life coaching courses available, these three offer high-quality material that promotes whole-person education. All of the programs are well supported, backed by science and research, and are relatively affordable, as well.
The online format is incredibly freeing and convenient, allowing you to learn at a pace that works for your specific needs and preferences.
If you want to kickstart your coaching career, enrolling in an accredited online program is the perfect way to guarantee that you are accumulating training hours that count toward ICF certification, all while networking with like-minded students that want to build a successful life coach business.