Becoming a life coach is an incredibly fulfilling and rewarding career choice. Effective coaching requires tremendous focus and effort to perfect, and has the potential to help countless people find personal growth and peace. Thanks to the widespread availability of internet resources and training programs, it is easier than ever to get your life coach certification online. Once you are certified, you will be able to reach out and work with a global audience, thanks to the incredible connectivity that technology provides.
While a virtual classroom may be daunting at first, thousands upon thousands of people across countless industries and fields of study have found success with remote learning.
Benefits of Online Life Coach Training Programs
Online programs typically allow you to move through the material at your own pace, which is an excellent option for those that are fitting their coursework and training around an existing job schedule or family commitments. If you are looking to make a career change or just want to add life coaching to your skillset, learning remotely may be the perfect way to gain knowledge and add to your resume without having to completely drop what you are currently doing to focus solely on your education.
Another benefit of remote learning is that you can do everything from the comfort and privacy of your own home or office. Not everyone learns best in a traditional classroom environment. In fact, many people find the rigorous structure and monotony to be stifling or distracting. If you want the freedom to sit, stand, move around, or even completely change up your learning location each day, getting an online certification may be just what you need.
If you fear that a virtual learning environment may not provide enough structure for your personality or preferences, you simply need to select a distance-learning program that caters toward those that prefer a strictly regimented learning plan. From daily learning modules to online communities that help keep you accountable, the options are truly endless.
While there are countless online programs available for you to choose from, the three listed below are widely considered to be the best options available in terms of cost, duration, credentials, and overall satisfaction of those that have completed the program.
Here are what we consider to be the three best online life coach certification programs:
Coach Training Alliance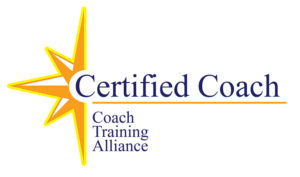 Coach Training Alliance (CTA) is committed to "changing lives through the art and science of coaching." CTA has trained more than 10,000 students in life coaching, professional coaching, and personal development coaching, all of which take place through their virtual training programs. Because group mentoring is also part of the training program, you get the added benefit of conversing with and learning from like-minded professionals every step of the way.
The virtual classroom that is built into the certification program allows you to share your progress, ask pressing questions, and involve your teachers and classmates in your struggles and successes. Class size is limited to 12 members to encourage learning and meaningful involvement.
Credentials
The Certified Coach Program offers 60 hours of Approved Coach Specific Training Hours (ACSTH) as required by the International Coach Federation (ICF).
Cost
The Coach Training Alliance program costs $3,497, payable in full or in 3, 7, or 9 installments spread out over the course of your enrollment. The best part is, there are no hidden fees or additional costs. The enrollment fee covers all books and materials you will need to complete the coursework and receive your certification.
Duration
Coach Training Alliance's programs are all self-paced, which means that you can access all of the learning modules on an on-demand basis. You can learn while working another job, or while building out your life coaching practice — effectively "learning while you earn" and adding to your skill-set every day.
On average, coaches complete the program materials in 6 months or less (approximately 22 weeks worth of coursework). The training begins with an orientation that then moves into a mix of live teleconference and interactive software lessons. There is also plenty of coursework available for download so that you can go through the material at a pace that works for you. On average, the live tele-sessions are 60-90 minutes per week, and the related coursework takes up 1-2 hours per week, depending on your speed and learning style.
Areas of Focus
The Certified Coach Program at CTA is built on three primary focus areas: coaching skills, marketing skills, and business skills. The program's goal is that you walk away not just with the ability to be an excellent life coach, but that you also have the tools you need to build a business and find professional success. In addition to life coach training, you will also receive personal development coach and professional business coach training so that you can confidently take on a variety of clients and help people in all personal and professional situations find success and growth.
Click here to sign up for CTA's free "Becoming a Certified Coach" workshop, presented live by Lisa Pisano, a CTA Certified Coach and Director of Admissions.
iNLP Center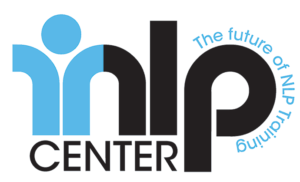 The iNLP Center is an internationally accredited Neuro-Linguistic Programming training center dedicated to offering students "grounded, real-world opportunities for learning" and skill retention. Weekly coaching workshops connect students to peers and professional mentors and teachers. This one-on-one classroom experience helps you stay focused and gives you an opportunity to share your successes and struggles as you work through the certification program.
Once you complete the program, you will gain knowledge, skills, credibility, and receive ongoing support from the center to bolster your business and help you reach your full potential as a life coach. The Practice Partner and Coaching Buddies groups offer an engaging way to work together with your classmates to hone your skills and add a personal element to your online learning efforts.
Credentials
All of the programs and training modules offered by the iNLP Center are accredited by the International NLP Association and CAMFT (California Association for Marriage and Family Therapists). The NLP Combo Training and Life Coach Training is accredited by the International Coach Federation (ICF), and the Life Coach Training is also accredited by the International Association of Professional Life Coaches (IAPLC). These accreditations are widely recognized and lend credibility to the iNLP certification.
Cost
Enrollment in the iNLP Center Life Coach Training program costs between $2,400 and $3,200, depending on what enrollment level you select. You can pay in full, or you can opt for a 6 or 8-month payment schedule. iNLP Center offers a full 7-day money-back guarantee available as well, so you can confidently try out the program to make sure it is the right choice for you. There are no hidden additional fees, as all materials are included in the purchase price.
Duration
iNLP Center's programs are available on a 24/7 basis, so you have the freedom to customize your learning pace to whatever works within your own unique life requirements and schedule.
Depending on what certification program you choose to enroll in, you can expect to take on between 40-80 hours worth of coursework. Depending on your speed and learning style, you should be able to complete the program you are a part of in as little as 6 months. Keep in mind, though, that you have the freedom to learn at a pace that suits your unique needs and lifestyle and can certainly take longer to complete the material if desired.
Live training events happen via Zoom, and are available at varying times throughout the week so that you can easily select the session that best fits your schedule.
Areas of Focus
The iNLP Center offers several programs in different concentrations. Some examples are:
NLP Practitioner Training
NLP Master Training
NLP Trainer's Training
NLP-Integrated Life Coach Training
Life Purpose Coach
Hypnotherapy Training
NLP for Sales Training
Inner Dynamics Training
Mindfulness Practitioner Training
Coaching Package Creation Program
Business Builder Package
Personal Development Program
The unique Neuro-Linguistic Programming aspect of their materials offers students the ability to go beyond simple mentoring and coaching with their clients, moving into more advanced aspects of assistance like overcoming phobias and moving beyond "stuck states" into more progressive, productive living. At the completion of your program, you will be able to read clients, overcome obstacles, master decision-making and motivation strategies, and so much more.
CoachU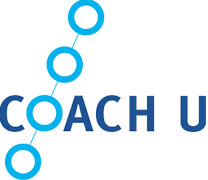 The CoachU online learning program has spent almost 2 decades helping people become certified life coaches online.
Because no two people learn in exactly the same way, the program offers many different learning options, strategies, and learning paths to help ensure student success. With flexible course scheduling, self-study materials, and countless online resources, you have the freedom to learn at your own pace, making it easier than ever before to become a life coach and start a brand new career helping others find success and fulfillment.
What's more, you will have access to an international coaching community filled with more than 50,000 personal and professional coaches that are ready and willing to help you with questions, and to celebrate your successes while lifting you up through any struggles you may face.
Credentials
CoachU offers a training program that is fully accredited by the ICF as an Accredited Coach Training Program (ACTP). This allows graduates of all the CoachU advanced programs to apply for a third-party credential. These certifications and credentials will allow you to offer your clients peace of mind, knowing that you have put countless hours into perfecting your craft and that you are a safe, licensed, knowledgeable life coach with the latest in coaching research to back you up.
Cost
Depending on the CoachU program that you enroll in, the cost ranges between $3,195 and $9,290. Their entry-level online programs fall between $3,195 and $4,195 and payment plans are conveniently available. Keep in mind, some of these programs will also require additional purchases, such as textbooks and materials.
Duration
Once you enroll in the CoachU program, you will receive a 1-hour orientation training session. These orientations are held twice monthly. Once you complete the orientation, you will gain access to the student dashboard where you can review the entire course schedule and enroll in courses that interest you. This schedule is created months in advance and courses are available at varying days and times, making it easy to find something that fits within your unique schedule.
How quickly you move through the program depends on how many courses you take each month, and how many client coaching hours you can accumulate per month, as well. You have up to 15 months to complete the program, although most students find they are easily able to complete all coursework in about half that time. Advanced programs take up to 36 months to complete, although they can be completed in as little as 1 year.
Areas of Focus
Beginning with a Core Essentials program, students are then guided through either an Advanced Life Coach program or an Advanced Corporate Coach program. By focusing on the nuances of life coaching or professional development and corporate coaching, students are able to dig deep into the coursework and develop a solid knowledge base in their preferred area of study. Included in these study areas are offshoot trainings in the areas of career coaching, teen coaching, wellness coaching, spiritual coaching, financial coaching, health coaching, and so much more.
Conclusion
There are many benefits to learning online versus being in an in-person classroom setting, including the tremendous flexibility that comes with learning at a pace that works for you. When supported with live web classes, online learning materials, pre-recorded courses, and virtual communities of peers and teachers, remote learning allows you the freedom to engage with the content in an environment that inspires you, whether that is your home, a coffee shop, or a quiet park bench.
Getting an online life coach certification is an excellent way to launch a career that allows you to help others find peace, prosperity, and purpose. By completing an online program like the ones listed above, you will be well on your way toward making a meaningful difference in your clients' lives, one conversation and mentoring session at a time.