The iNLP Center is an internationally renowned coaching center specializing in Neuro-Linguistic Programming and Life Coach training. It offers a wide array of supporting programs and has built an impressive reputation for success in the coaching industry.
After over 12 years in business, iNLP Center has worked with coaches in more than 70 countries and is staffed by lifelong practitioners dedicated to helping others gain the knowledge and experience needed to become certified in their coaching areas of interest. All of the materials and trainings offered at the iNLP Center are approved by the ICF and the State of California Board of Behavior Sciences, giving students peace of mind that they are receiving the best, most up-to-date training available.
Click here to instantly save $300 off your iNLP Center certification!
iNLP Training Programs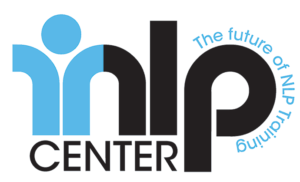 The iNLP Center offers several ICF-approved coach training programs, as well as Continuing Coach Education (CCE), and Approved Coach Specific Training Hours (ACSTH). Other programs are more supplemental in nature, and reflect the unique Neuro-Linguistic Programming perspective that iNLP Center is widely known and respected for developing. Lifetime access is included for all of the programs, and they are all offered as completely online courses.
While you can certainly take on coaching clients without ICF credentials, it is a respected benchmark among the coaching community and provides clients with a deep level of trust that comes from knowing that you have completed a vast array of core competencies.
Below is a review of all the different training programs iNLP Center offers to students.
ICF-Accredited Training Programs
NLP Combo
This online course features 229 training units, 114 audio segments, and 23 video lectures, as well as a 6-course personal development program. Those that complete the program can gain up to 24 ICF-compliant CCE hours and are eligible to obtain both a NLP Practitioner certificate and a Master Training certificate. Unlimited training sessions with live trainers and 12 NLP audio programs are also included. As a bonus, this program also has a lifetime accreditation by the International NLP Association.
This self-paced program costs $799 with this coupon. Payment plans are also available for those who prefer to space out their payments over time.
NLP Integrated Life Coach Training
This ICF-accredited program is recognized by the International NLP Association and the International Association of Professional Life Coaches, and includes 30 ICF coach training hours. Those that successfully complete the program are eligible to receive a NLP Practitioner certificate, a Master Training certificate, and a CLS (certified life coach) certificate. Unlimited live training sessions are included in this lengthy course, which takes approximately 160 hours to complete. Free lifetime access is included as well, and there is also a reciprocal coaching program that students are encouraged to take part in.
This course costs $2,400 and includes access to the iNLP Center's Hypnosis Practitioner training and certification program.
NLP Integrated Life Coach Training: Full ACC Package
This ICF-accredited program includes everything that the Integrated Life Coach Training program offers, and is also recognized by the International NLP Association and the International Association of Professional Life Coaches. This program takes close to 200 hours to complete, and also makes 10 ICF coach mentor sessions available to students.
Credentialing assistance and ICF coach knowledge assessment prep materials are also a part of this intensive program, which costs $3,900. As an added bonus, students also gain access to the Hypnosis Practitioner training and certification program.
As expected, students who are looking to space out their payments also have the option to make payments of $512 per month for 8 months — a much more manageable option for most.
Students who go on to obtain their PCC credential can opt for this add-on for an additional $2000. For an additional $2000 beyond that, students can become Board Certified Coaches (BCC) and obtain an additional 40 extra CCE's (total cost of $7900)
NLP Practitioner Training
This Neuro-Linguistic Programming training offers 12 learning modules, 77 audio recordings, 17 videos, and a webinar library of more than 100 sessions. As a completely online, self-paced program, students are able to access more than 10 live trainings held every week, and at the end of the program they receive a certificate of completion.
This $499 program helps you understand how mindset impacts every area of life, and lets you work with clients to unlock stuck states by moving into a productive state of living.
NLP Master Training
Much like the NLP Practitioner training program, this training includes myriad learning materials, including 11 workbooks, 30 audio recordings, 5 videos, more than 75 live demonstrations, and provides students with up to 25 ICF training hours. A certificate is provided upon program completion, and students are able to work through all material at their own pace. As with the NLP Practitioner training, this program helps you understand how mindset impacts every area of life and harness that knowledge to improve those areas.
This program costs $599, and its primary focus lies in educating students regarding Neuro-Linguistic Programming techniques and life coaching practices.
NLP Trainer's Training
Created to function as a small group learning program, students gain access to Mike Bundrant's wealth of knowledge and experience as they learn how to teach and mentor students in the nuances of Neuro-Linguistic Programming. This course includes a training manual, 12 ninety-minute training sessions, and more. Those that successfully complete the program receive a certificate and are listed on iNLP Center's website.
The course costs $2,300 (payable in full or in installments), and students must have previously completed the iNLP Center's NLP Practitioner and Master Practitioner programs in order to enroll.
Supplemental Training Programs
Life Purpose Coach
This program was designed to build directly on top of iNLP Center's NLP Integrated Life Coach Training program. It takes the guesswork out of discovering your life purpose so that you can help others do the same. It is an 8-module learning program, and can be worked through at your own pace since it is a completely virtual program.
Current iNLP Center students can enroll in this course as an add-on for $799, while new students can enroll for between $3,000 and $3,899.
Hypnotherapy Training
For those looking to add hypnotherapy to their list of skills, the Hypnosis Certification program offers a completely accredited 67-unit entry-level program as well as a 59-unit advanced program, both of which include unlimited live training and support with a certified clinical hypnotherapy instructor. A certificate will be provided once the coursework has been completed.
The 40-hour Level 1 course costs $499, while the 90-hour advanced course is available in a bundle with the Level 1 course for $899.
NLP Sales Training
This comprehensive NLP-based sales training helps sales professionals get the most out of their efforts and become leaders in their field. If you want to be more confident and close more deals, the communication skills and strategies taught in this program are just what you need. Dozens of training modules spanning the topics of selling, communication, Neuro-Linguistic programming, hypnosis, goal-setting, and more are included in the program, as well as 57 audio recordings and 9 training videos.
Enrollment in the non-certified program costs $199, and enrollment in the certification course costs $399.
Inner Dynamics Training
This 10-week program includes live 90-minute weekly trainings, partner homework activities, and more — all culminating in an Inner Dynamics Practitioner certification. Focusing on how you relate to aspects of your personality, the program material helps you work through inner conflicts and then assist others with achieving similar success.
The course costs $1,495, payable in a lump sum or via two installments.
ICF Mentor Coaching
This program offers ICF Coach Mentoring that meets the ICF Associate Certified Coach (ACC) and Professional Certified Coach (PCC) level mentor coaching requirements. It is comprised of 7 small-group clinics and 3 one-on-one sessions that are led by an iNLP Center approved PCC coach mentor. Live clinics are also offered twice weekly via Zoom. Students are coached through every step of the ACC and PCC credentialing process so that they are ready to confidently move ahead with those ICF requirements. This process takes a minimum of 3 months to complete, and students must have completed the Life Coach Training Certification prior to enrolling in this program.
The program cost of $999 can also be broken up into three payment installments.
Mindfulness Practitioner Training
This 13-module course takes students through audio recordings, video trainings, and journaling assignments, and is supplemented with live online training sessions. A downloadable 44-page workbook is also included. Students are able to go through the material at their own pace, and a certificate is provided upon program completion.
The program is accredited through multiple organizations and costs $499 as a single course or $1,297 when purchased as part of a 3-course bundle.
Coaching Package Creation Program
The purpose of this program is to help you develop coaching plans and packages that accurately meet the needs of your clients while inspiring confidence in your ability to help them grow. Students in this course will learn how to create a coaching blueprint to keep sessions on track as well. Enrollment in this course requires that you have previously completed one or more approved iNLP Center programs.
This course costs $699, which includes access to the program as well as access to unlimited live weekly workshops. This course also provides up to 20 ICF resource development credits.
Business Builder Training
Life coaching is a specialty service, and selling that service to clients can be difficult. This is why the business builder training program is so effective. Many people do not know that they need a life coach, and this program helps you learn how to effectively sell your services and communicate in a way that potential clients understand. This program provides you with a custom website, access to the iNLP Center's client acquisition windfall system, and digital marketing training.
You can enroll in each of those three mini programs separately, or in one large bundle for $1,899, which saves just under $200.
Personal Development Program
The iNLP Center's Personal Development Program is a suite of courses designed to help people work through a slew of common challenges and setbacks. Through workbooks, audio recordings, videos, and more, you can begin to end the cycle of self-sabotage in your life and move beyond debilitating patterns of stress and conflict.
The program costs $199.
Benefits of an iNLP Center Certification
Flexibility and Convenience
Since all of the iNLP Center programs are online, you have the flexibility and freedom to work through all of the material at your own pace, in an environment that works for your unique learning needs and preferences. Access program materials at home or from any mobile device so that you can seamlessly move from learning module to learning module without skipping a beat.
iNLP doesn't just stop there, though. While their program is self-paced, they also offer live training sessions that can be viewed from anywhere in the world with a stable internet connection. These sessions are optional, but highly recommended, as they are your opportunity to ask questions and engage in meaningful discussion about the work you've been doing.
Access to the material does not expire, so you can revisit everything whenever needed.
Affordability
When compared to other popular online learning programs, the iNLP Center's programs are typically much lower in cost – all without sacrificing content and quality. The virtual classroom experience offers drastically lower overhead costs than similar in-person programs, and the in-house trainers and specialists are able to create world-class content to help you stay up to date without having to pay for outside mentorship or training. Thanks to the 7-day money back guarantee offered, you can easily try any program risk free, as long as you have completed 2 modules or less.
Certification Potential
All courses are third-party accredited, and many are also ICF compliant, which means that the hours you spend learning and practicing can be applied to coach certification once you complete your program. Non-ICF courses also come with a certificate of completion, proving that you spent time and energy mastering the material.
Support
Students have access to a student dashboard as well as weekly live training to help support the learning process. If you have a problem, you can access a real, live person to quickly help you work through the issue, instead of having to go through a robo-trainer or virtual assistant portal. Whether you want to reach out via email, Skype, phone or Live Chat, help is always just a click away. Live classroom sessions and work-together partner groups are yet more ways to stay connected and supported when moving through the iNLP Center programs, where students can take advantage of the advice and support offered by their peers every step of the way.
Ongoing Lifetime Access
Just because you finish a program of study and move on doesn't mean you won't need to brush up on the material or receive support down the road. With the lifetime access granted by the iNLP Center, you can always revisit the material learned during your program through the student dashboard.
This bit is especially helpful for coaches looking to open their own practice. What you'll find after a few months/years into your business is that you are no longer the coach that you started out as. Your sensibilities have changed, your instincts have been refined, and your perceptions of your training materials will have changed as well, with some principles taking center stage and other principles taking less priority.
Revisiting course materials after you have evolved as a coach is like taking your training all over again, but with a keener eye and experience under your belt. Having lifetime access to your course materials is a key advantage of a predominantly online program as opposed to in person training, where the bulk of your learning will come "in the moment" and thus, will become inaccessible after your training has concluded.
Final Thoughts
When Mike and Hope Bundrant founded the iNLP Center in 2011, it became the first training center to successfully pair Neuro-Linguistic Programming techniques with traditional coach training, all offered in a convenient, self-paced online format. The virtual classroom setting features live training sessions as well as a suite of learning materials available in a secure student dashboard. 24/7 access allows students the freedom to learn on their own schedules while still receiving hands-on, personalized training that is typically only reserved for in-person coaching programs.
Every program available through the iNLP Center's website is set up to be easy to follow to ensure student success. The lifetime access and marketing training helps you put your best foot forward once you are ready to launch your coaching business as well, making for a comprehensive and robust learning experience.
Click here to check them out!