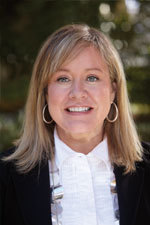 Carolyn Tucker
Life Coach and Psychotherapist
Welcome to another episode of The Coach's Circle Podcast!
Our show is all about showing you everything the world of coaching has to offer–what it is, what it isn't, and whether it might be the right career choice for you.
Through our conversations with professionals in a variety of different mental health and wellness fields, you'll gain valuable, real-world insight into their careers and consider how their experiences might impact your own career choices. Our interviews will feature coaches, therapists, counselors, personal trainers, and other professionals who incorporate coaching into their practices. Our hope is that these varied perspectives will help you come to understand exactly the type of coach you were meant to be.
Today's special guest is Carolyn Tucker, a Life Coach with a focus on adolescents and young adults. She is also a Psychotherapist with a focus on anxiety and trauma.
Enjoy!
Topics Covered:
Distinguishing between coaching and therapy work
Why Carolyn keeps her therapy and coaching practices separate
The challenge of balancing differing degrees of motivation between parent and child
The importance of managing expectations as a therapist or coach
Notable Quote
"I'm constantly doing the work of becoming me. […] If I'm not evolving and growing then how can I expect my clients to? You pick and choose what you think you have a gift for, what you see results in, and what fits with your lifestyle."
Learn More
Website: carolyntuckertherapist.com
Amen Brain System Checklist: www.drsusanmarra.com/wp-content/uploads/2014/10/AmenBrain.pdf
Facebook: www.facebook.com/Carolyn-Tucker-Psychotherapist-Author-Speaker-279270675448555
Twitter: URL
Instagram: URL
LinkedIn: www.linkedin.com/in/carolyn-tucker-lpc-27172920
Phone: (770) 789-0847
Email: [email protected]