As a new coach, the most effective way to establish your personal brand is by earning your coaching certification from a training program accredited by the International Coach Federation (ICF). The ICF has established science-based best practices and a comprehensive code of ethics that seeks to unify the coaching industry worldwide. Any training program that aims to call itself ICF-accredited must pass a strict set of requirements to ensure thoroughness and academic rigor of the curriculum.
In recent years, one of these ICF-accredited programs has quickly established itself as a leader in the industry: Coach Training Alliance (CTA).
About CTA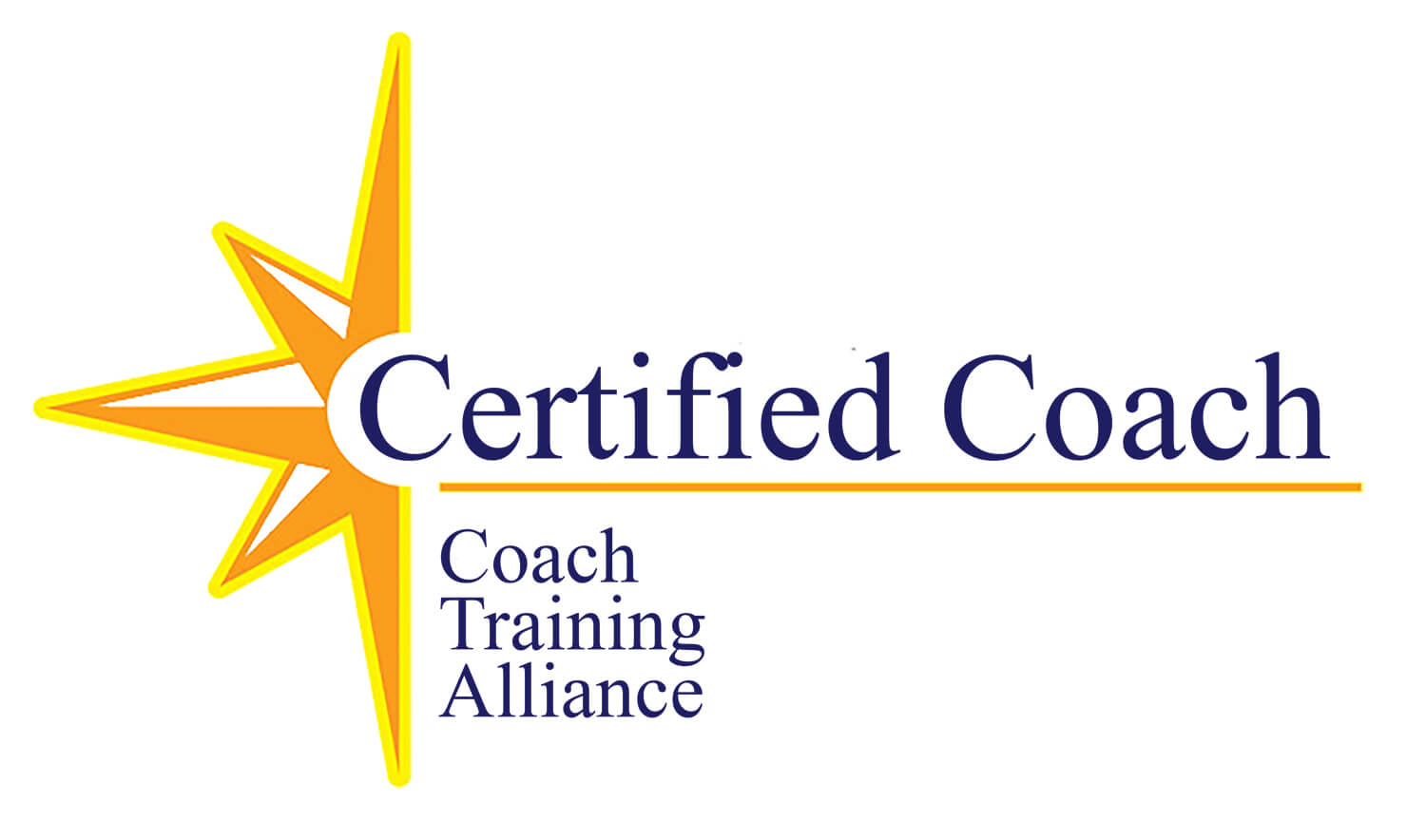 CTA offers multiple program options for you to become a certified life coach, each tailored to different needs you may have based on your learning style and business goals. You can go through their program at your pace after deciding which one works best for your current career and lifestyle.
Completing CTA's programs also provides you access to promote your new business through its graduate directory site, along with connections to thousands of students who have gone through the program before (CTA's website claims over 15,000 students have completed their Certified Coach Program). To fully review CTA's coaching programs, you should prioritize your own timeline, budget, and business goals to make the best choice for you.
And finally, as you'll see, the cost of a CTA certification is one of the most competitive in the industry. Indeed, Coach Training Alliance was included as part of The Silicon Review's 50 Most Admired Companies for its consistency and excellence in the coach training space.
Let's review the program in full.
Certified Coach Program
Cost: $3,897 (payment plans available)
Curriculum: CTA's Certified Coach Program is their flagship training course. It is the most common option for new coaches and the program we recommend most.
The CCP is broken down into five pillars of learning designed to help you break down the essentials of success as a new life coach.
First, you'll learn how to coach using the foundations of your own philosophy and values, essentially using your own lived experiences and how you already support others to inform your new messaging as a coach. Such a big part of what makes coaching so effective is the close relationship that coaches develop with clients, and a key to building that closeness is the coach's ability to draw insight from personal experience. Naturally, CTA's flagship course begins with this foundation.
Next, you will learn business development skills to help you plan and execute your new practice, whether it is through 1:1 coaching or through organizations. You will then learn evidence-based coaching tools to help you uncover breakthroughs and critical turning points in your clients' lives. You will learn the foundations of powerful coaching sessions in order to make the most value of your clients' time.
Third, and what sets the CTA training program apart from its peers, you will discover the communication skills required to discover, sell to, and keep new clients using your own network. In fact, the majority of Coach Training Alliance reviews you'll find online specifically call out CTA's business development focus as one of the unique advantages of their program.
What so many programs fail to emphasize (and some even neglect it altogether) is that most first-time coaches are also first-time business owners. Not only that, many aspiring coaches report that it's development of business skills that has kept them from starting their own practice, despite their innate love of coaching.
Intuitively, this makes sense. Coaching is all about giving space to your client and letting their voice shine through, whereas marketing and promotion is all about highlighting your own advantages. The two skills use vastly different parts of our brains, but attaining coaching practice success will require development of both at a high level.
Some programs–even reputable ones–get so lost in the nitty gritty details of the coaching process that they gloss over the fact that their students are about to embark on an entrepreneurial journey that they are mostly unprepared for. As is made clear on their website and from their student reviews, CTA understands this and makes it a point of emphasis in their course materials.
Method of Delivery: This program option is a six-month course, delivered through software, online media, and live online classes. You will benefit from communicating directly with your peers and expert coach mentors through the Group Mentoring programs, as well as 1:1 in Coach the Coach sessions, where you will get a taste of your own coaching style, as well as new ideas. Some of the information is delivered through online media through the Self-Study method, and you will also be able to observe coaching sessions and have your own practices critiqued. Your class size will be no more than twelve people, and these tele-sessions range between 60-90 minutes each week.
The Certified Coach Program also includes access to the Coach Training Accelerator, a multimedia approach to the foundations of coaching which you can access throughout your career. This is made up of 346 pages of media materials and online coaching resources you can use to train yourself in techniques that will make you stand out. The Coach Training Accelerator also includes over eight hours of audio tutorials, and five life coaching sessions you can reference for new techniques and examples of successful coaching.
The Certified Coach Program is perfect for you if you:
are fully invested in your career as a life coach
would like to get started right away
prefer a remote coaching option
want to emphasize business development skills
benefit from both 1:1 and group study options
are looking for extensive resources to reference as you begin your practice
Best of all, it is accredited through the rigorous standards of the International Coach Federation, so you can be confident that the education you are receiving is up to the latest scientific and ethical standards. (Fun fact: Coach Training Alliance was founded by Will Craig, the former president of the Denver chapter of the International Coach Federation.) Regardless of which coach certification program you choose, ICF certification should be your benchmark for distinguishing legitimate coaching programs from the rest.
Organizational Coaching Program (OCP)
Organizational coaching takes life coaching to a more targeted level, where you are able to help both individuals and organizations tackle complex interpersonal challenges. These can range from anything between 1:1 miscommunications, to large-scale company transitions requiring leadership and coaching. Organizational coaching is a perfect track for you if you are fascinated by how people operate within companies, and are great at uncovering human potential for the benefit of an organization. CTA's Organizational Coaching Program has options tailored to individuals, organizations, and an online self-study program.
Let's explore these three different tracks.
For Individuals
Curriculum: CTA's Individual track for organizational coaching will earn you the title of Human Capital Coach. You will learn a variety of coaching techniques, both general for successful life coaching, and specific to industrial-organizational psychology. You will practice how to mold your coaching to support specific company goals while still benefiting the individuals involved. If you are hoping to grow into a Human Capital coach role in your organization, you will also be taught how to integrate your role, as well as how to create these opportunities for coaching within your organization.
Method of Delivery: The Human Capital coaching program spans twelve weeks (it is a 3 month course), each with two hours per week dedicated to self-study. You will also spend 90 minutes each week in interactive online classes where you will be able to connect with peers, be mentored by expert coaches, and practice presenting your new skills. The online self-study portion of this course is supplementary and designed to help you master the concepts behind your new coaching techniques.
For Organizations
Curriculum: CTA's Organizational Coaching Program for enterprise clients is referred to as the Co-Creative Leadership Program. This program leaves enterprise partners with the internal tools needed to coach around large-scale changes, interpersonal professional development, and to build management leaders from any employee. If you are looking to bring this level of development to your organization and become certified yourself, the Co-Creative Leadership Program is perfect for you and your organization. This program curriculum heavily focuses on managing talent at each level, as well as strategies to personalize employee morale and inclusion.
In the wake of the COVID-19 pandemic, CTA's Organizational Coaching Program has perhaps never been more relevant than it is today. The shift from standard office culture to work from home (and then back to the office again!) has created challenges that most businesses never saw coming, and it's precisely an organizational coach who can help steward a successful company into this new paradigm.
Method of Delivery: This program is delivered similarly to CTA's Human Capital program, with a 12-week curriculum length and 90-minute tele-classes. In this program, you can expect four hours of self-study and a maximum class size of twelve students. On-site delivery is also coordinated on a case-by-case basis if your organization is looking to bring CTA to your campus. This program track is right for your team if you are focused on using coaching to solve everyday organizational challenges while investing in your team.
OCP Self-Study Track
Cost: Typically $149, although CTA is currently offering a discounted price of $79.
Curriculum: CTA's Self-Study OCP track curriculum is called The Fundamentals of Organizational Coaching. In this program, you can spend less time learning the essentials if you need to manage this course with other priorities for your time management. The curriculum covers a variety of work-specific coaching techniques, including ways to differentiate between leading and coaching, how to excel by investing in your own professional development and skill set, and how to use the impact of coaching to drive behavior at an organizational level. You can also expect modules to cover the neuroscience of coaching, as well as foundational tools to help you if this course is your first experience as a coach.
Method of Delivery: This Self-Study track is a five-hour training, where you will complete a final exam to obtain your certification. You can expect five hours of training, six video presentations, two hours of reading time at minimum, and an hour of coaching demonstration for you to understand your new skills in context. You will also benefit from examples of coaching transcripts and refresher mentorship workshops that are consistently scheduled. This online certification can be earned quickly, and is right for you if you are looking for a brief yet effective introduction to coaching in the context of your organization.
Coach Training Accelerator: Self-Study
Cost: $599
Curriculum: If you see yourself more as a do-it-yourself kind of person, CTA's Coach Training Accelerator is an affordable and effective way to begin your career as a certified life coach, due to its online curriculum and lifetime access to 100% of the training. This curriculum offers a range of coaching tools, where you can begin by learning how to develop your own model of coaching that is both effective and true to your values. You will also have access to audio and transcripts of coaching sessions to help you create scripts for your own. This curriculum is also included in the Certified Coach Program, and contains condensed versions of the pillars in CTA's 6-month program.
Method of Delivery: The Coach Training Accelerator is a multimedia tool comprised of audio, online reading, and online trainings to support your development as a coach. If you learn best through hearing coaching happen 1:1, you can study the audio tools and techniques. If you prefer to lead with the concepts and foundations of what it means to be an effective coach, the online readings will provide you with the right context and reasoning behind each technique you use. When you download and purchase the Coach Training Accelerator, you will be able to begin right away, and you can enjoy lifetime access to the materials from there. This condensed version of the Certified Coach Program also includes access to live support from CTA if you ever need questions answered as you self-study. This method of delivery is perfect for the self-starter who may already feel confident in their own network of potential clients.
Yoga2Life Yoga Coaching Program
This ICF-approved course promises to teach you, the student, how to integrate and leverage the age-old practice of yoga into your own coaching practice. On the surface, you might be wondering what exactly yoga has to do with the coaching process. But as students of the Yoga2Life program understand, the concepts of mindfulness and finding your truth are core to both of these disciplines.
Led by Certified Yoga Instructor and Certified Life Coach, Carrier Fraser, the Yoga2Life Coaching Program is a comprehensive overview of what you'll need to know in order to incorporate yoga into your practice. Some lessons learned are:
The parallels between yoga and coaching
Advanced coaching techniques
Integrating core coaching principles into a yoga session
The business side of a yoga-centered coaching practice
How to coach individuals and groups in a yoga setting
The necessary skills to conduct yoga trainings and workshops
The program is 12 weeks long and costs $1499 to enroll. Like all of CTA's other programs, a payment plan is also available, allowing you to make 4 payments of $374.75, which should feel more manageable.
School Philosophy
What makes CTA stand out among the vast range of options to become a certified coach is not only its comprehensive programs, but its philosophy. Leading with the idea of lifelong learning, CTA approaches coaching techniques with the assumption that human-centered change is the most powerful, as situations and context will always change.
CTA's trademarked Exclusive Learning Model allows you to essentially experience your own learning to help you best retain and apply the information. You will learn quickly by doing, and feel more confident applying these techniques with real-world clients knowing you have already done so in training.
CTA's learning philosophy also centers around its Pillars of Wisdom, which include Knowledge, Data, Experience, and Information. The delivery of curriculum by CTA allows you to reference each aspect of your training to combine and curate into your coaching based on the person you are supporting. Along with its Circle of Learning methodology (the idea that true learning must happen in real-world contexts), you will feel prepared and empowered to begin your career as a life coach knowing you have already created change and results before even landing your first client.
Lastly, it's important to consider that while many other coach training programs have scrambled to incorporate online/remote learning as part of their curriculum, CTA has been exclusively remote well before COVID-19. This means they've had a massive head start in perfecting and refining their distance-learning systems and workflow. You can sign up confidently knowing that you won't be dealing with any transitional hiccups related to technology and everyone on staff will be well-versed in the intricacies and unique challenges of online instruction.
Conclusion
When comparing different coach training programs, you should look for a certification that provides value in all areas in order for clients and organizations to trust your expertise. This includes providing an affordable investment price point, up-to-date curriculum you can access for life, business development training (so you can succeed in the field without having owned a business in the past), evidence-based coaching techniques, and resources you can curate for your clients regardless of their challenges.
The ROI from your investment in a coaching certification should bring you the materials and expertise to develop your messaging as a coach, market to your audience, communicate to and land your first client, and deliver a successful coaching program from start to finish.
Coach Training Alliance (CTA) has not only successfully certified thousands of life coaches, but it also has carefully tailored their curriculum to build a human-centered coaching philosophy to prepare you as you create a career as a life coach. In addition to receiving a nationally-recognized certification and communication with a strong network of expert coaches, the resources and techniques that CTA provides will help to create effective change regardless of how new you are to coaching.
Whether you are eager to self-study and begin your career soon, or if you'd like a longer-term investment in your coaching techniques, CTA has a program tailored to suit your own learning style and values as a new life coach.
If you'd like to learn more, click here to sign up for their free workshop introduction to the Coach Training Alliance program.